TREATMENTS
PCA PEELING TREATMENT
PCA Peels are designed to deliver results without irritation and are especially effective for treating varied skin conditions such as acne, psoriasis, hyperpigmentation, rosacea, and wrinkles.
Our TCA solutions are blends formulated with many ingredients including lactic acid, ascorbic acid (vitamin C), plumping phytohormones and kojic and azelaic acids to produce dramatic results without the discomfort and downtime associated with traditional TCA peels.
PCA Peel Treatment
$85 / 30 Minutes
This treatment is good for all skin types except for sensitive skin conditions such as rosacea. Use this treatment to help correct hyperpigmentation, acne or uneven surface texture.
Pore reduction: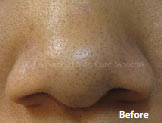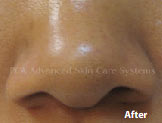 Sensi Peel® Exfoliating Treatment
$95-$125 (1-2 layers)
$150-$200 (3-4 layers) / 30 Minutes
This gentle solution is formulated primarily for ethnic skin, and other extremely sensitive skin types. Sensi Peel® will strengthen and brighten the skin while helping to treat sun damage and other forms of hyperpigmentation (skin discoloration). This multi-faceted treatment also provides anti-inflammatory, anti-acne and antibacterial action, making it an excellent choice for helping calm rosacea, as redness and inflammation can subside substantially after treatment.
Skin Tightness and clarity: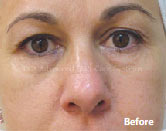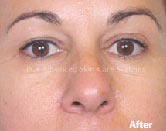 Detox Peel Treatment
$85 and up / 30 Minutes
This treatment is an excellent choice for detoxifying all skin types. Its active blend of lactic, glycolic and salicylic acids effectively penetrates pores to dissolve impactions and blackheads, kill bacteria, reduce inflammation and remove excess cell debris to leave the skin hydrated, purified and clear. With its strong antibacterial and antioxidant action, this treatment is a gentle, deep pore cleanser.
Acne Reduction: